STUDENT ACCOMMODATION
2020 / 2021 STUDENT ACCOMMODATION NOW AVAILABLE
Why pay crazy rents when you only have classes one or two days a week? All the convenience & fun of living in Cork City with other students is waiting for you at Sheila's, without the trouble of house hunting.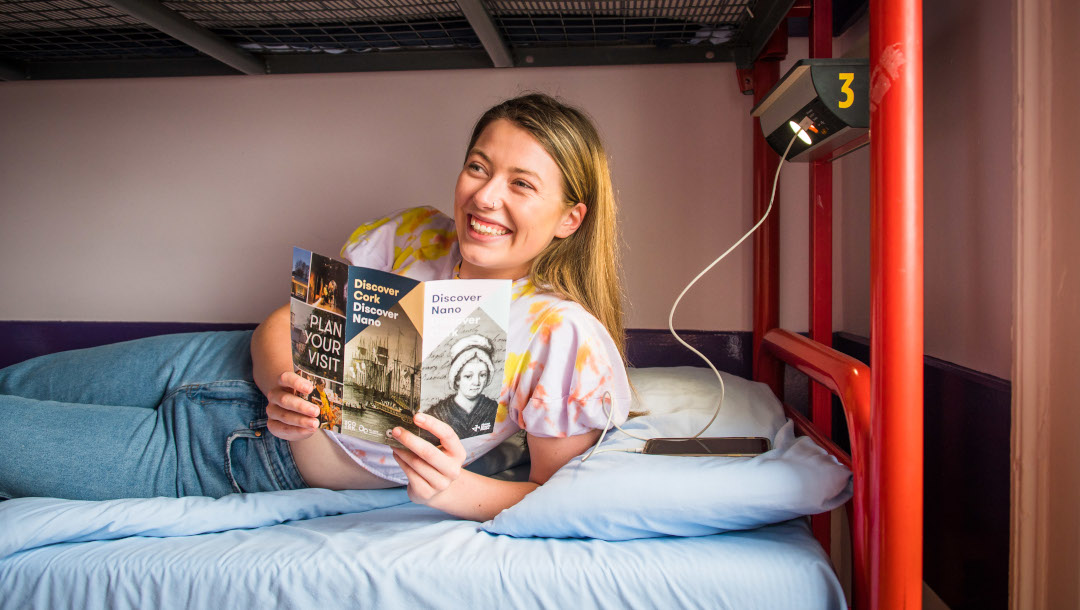 WHAT WE OFFER
 At Sheila's we've got everything you need to succeed, in your studies and your social life.
Quiet common areas with fast wifi for all of your academic needs.
Chill out in our cinema room or blow off some steam in the sauna.
Cook up a storm in our communal kitchen.
Lockers available.
Great-value laundry service.
Book direct with us, by phone or online, for discounted student rates.!
TERMS & CONDITIONS
This is not an offer of accommodation and does not contstitute a contract to provide same.
Accommodation is offered and booked for you on a week by week basis.
Payment must be made, in full, at the beginning of each week.
Check-in time is 3pm on the day of arrival.
Check-out time is 10:30am on the day of departure.
You must remove your belongings from your room on your day of departure. Lockers are available for a small fee, should you wish to leave anything with us.
Rooms must be vacated each morning in order to allow us carry out essential Covid-19 cleaning protocols.